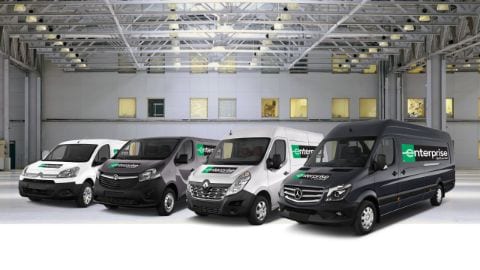 As a business owner I've seen many of times the comes and goes of clients. I also know what an investment of buying a van can do but the real struggle/talent is knowing when your in a safe position to buy another vehicle than rent. I have a mixture of both my own fleet and hired vehicles and heres my opinions on the subject.
Heres the pros of buying a van though!
When you're dealing with cold hard cash you can haggle!
You wont get restricted to mileage limits.
What are the benefits of renting than buying for your business?
If you have a small business or maybe you don't need vehicles long term then you'll probably find the smarter option is to hire. Hiring vans or cars for your business isn't that much hassle and it means you won't be roped into long term commitments, you won't have to worry about the depreciation of your vehicle, you won't have to worry about forking out a large sum of money for a van that you might not need in four months. Heres whats better too, regardless of what sector your business operates in if you decide to rent then that means you'll have access to a wide range of vehicles that can be suited to your requirements. If you need to change your vehicle after four months to something bigger then most car hire places can usually accommodate this!
It doesn't need to be long term
We all know that things can change unexpectedly and quickly in any business and sometimes they can take you off guard. If you rent then you don't need to commit to a contract for many years. You'll still sign a contract, but it will be a short term contract and you can prolong the hire if you need to. Once you last the contract you can usually keep it for a certain amount of time. Long term hires are usually done in 9-12 months.
It saves you money
Renting gives you the flexibility you need in a business, so if your business is seasonal then its perfect for you to rent. The longer you hire for the more discounts you get too so if you enquire you'll usually get things cheaper. Choosing to hire will also save you loads of unnecessary expenses and costs.
It gives you many options
You get LOADS of options, plenty of vehicles to choose from! Renting is definitely for you if you have a lot of different motoring needs. Hiring gives you the freedom to chop and change cars as you need, it gives you freedom to stop when you need as well! If you need to send a drive to Spain or something then you can usually leave that vehicle in Spain and get a flight back etc etc. Hiring can be a cheaper way to transport things abroad too.
It fits any business
Renting can fit almost any business as it lets you tailor the type and quantity of vehicles you want to hire. Leasing doesn't require a big chunk of cash either.
Now whats best? the most important factors cost. Choose to buy and your bank will take a dent! you're also now responsible for another vehicle! that means dealing with depreciation, servicing, repair costs etc etc etc! Leasing spread the money out over time and you don't need to worry about the above. Leasing companies often impose a mileage restriction so be careful as this can lead to big charges.
Are you looking to hire? check out Europcar and use this code for cheaper!  https://www.groupon.co.uk/discount-codes/shops/europcar.co.uk 
As a courier this is perfect for my small business. If i find myself needing to transfer packages further afield I tend to arrange a one way van hire and get the drive to get the train back as it is usual cheaper!