Ford Focus ST hatchback
The Focus ST is the brother of the Ford Focus RS. Absolute peach of a car and one of our favourites on the market.  Fast, it handles corners brilliantly and goes from 0-62mph in 6.9 seconds. You can pick this up for less than 20,000 too.
SEAT Leon Cupra hatchback
The SEAT Leon Cupra is almost twice the price of the Fiesta ST and has both the three and five-door variants. I actually love the five-door variant too. The SEAT Leon is actually 30% more powerful than the Golf GTI but only costs around £900 quid more!
Volkswagen Golf GTI hatchback
 The most obvious boy racer car is the Golf… between this and the Audi A3 they're definitely the more popular ones.  The Golf GTI has an impressive history and performs well enough for most drivers and roads. It can do 0 – 62mph in 6.5 seconds, its kitted out with an impressive 217bhp 2.0 litre turbocharged engine which is silky smooth when accelerating.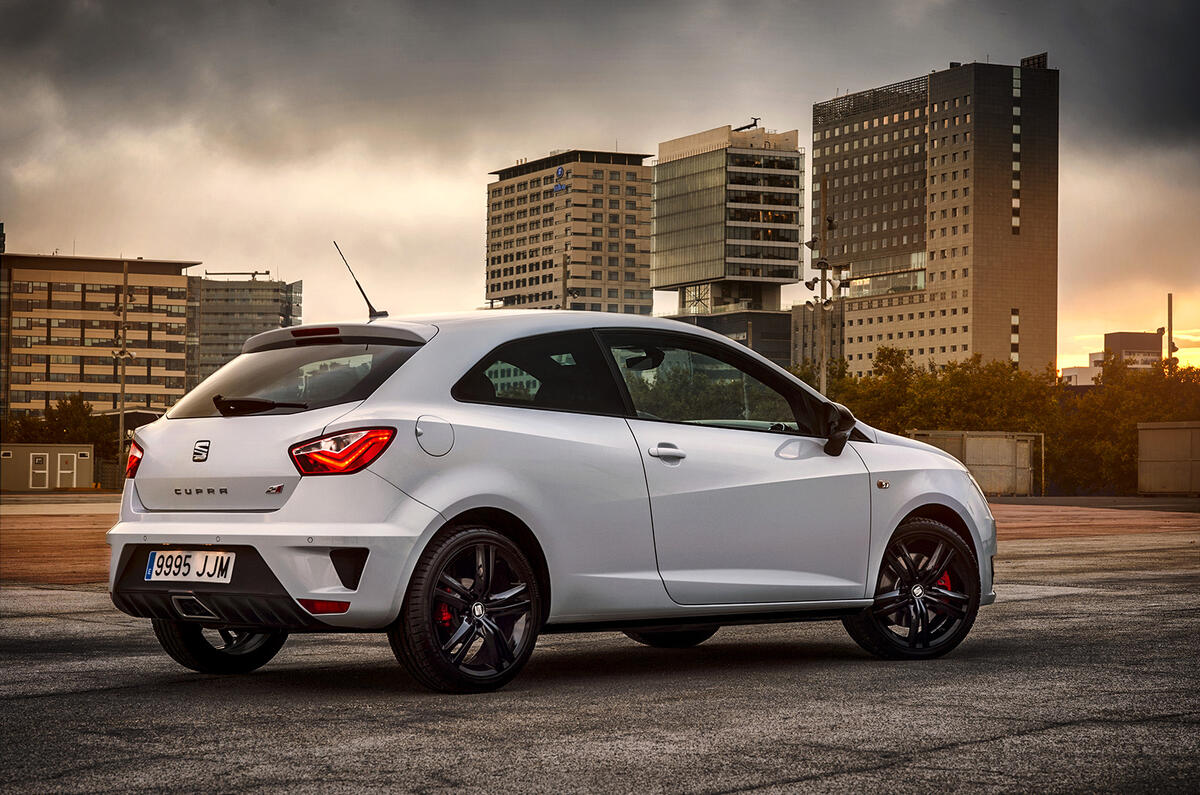 SEAT IBIZA Cupra
Almost 10,000 pounds cheaper than its big brother the Leon Cupra you'll find the SEAT Ibiza still packs a punch and can offer some serious sharp handling and enough power in its tiny package. Kitted out with a 189bhp 1.8 litre turbocharged engine it can do 0-62 in 6.7 seconds.
How smart does that look though? in my opinion it looks nicer than any of the other cars I mentioned. I'd probably choose the SEAT IBiza and then the Golf GTI if i had to choose!
In terms of colours, I prefer white! I was going to give the Scirroco, A3 and Volvo C30 a mention but you don't see the Scirroco and Volvo too much and the A3 is beginning to turn into a bit of a naff car with everyone driving it so it didn't make the cut.